Both your helmet and remote use the same included charging cable to charge. Just plug it into any USB plug to charge. Please note there's a correct orientation to plug in the charger to helmet and remote port.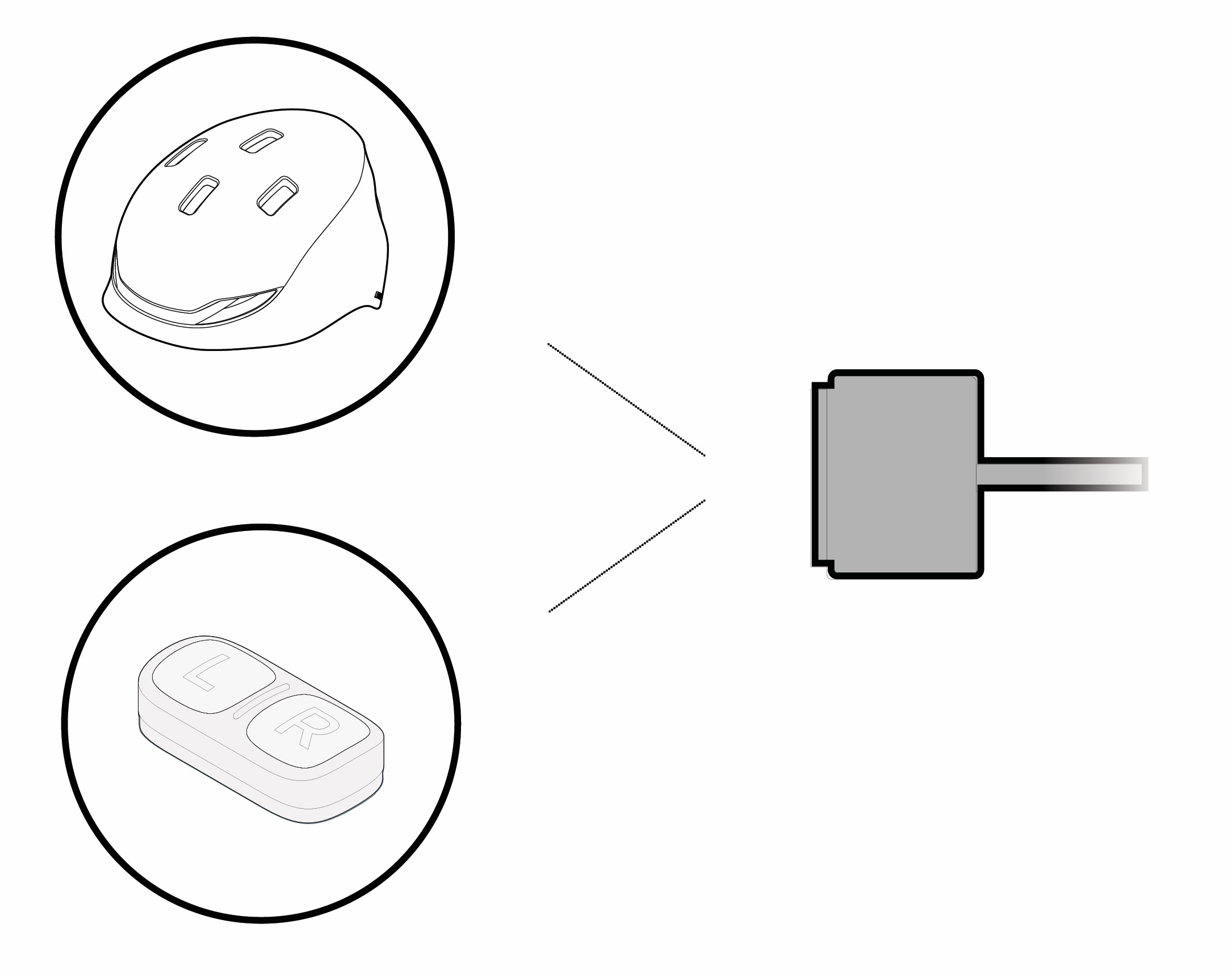 The Matrix helmet will show the battery percentage left on its display. The number ascends while charging. When it shows '100' the helmet is fully charged.
If charged correctly, the remote button will light up Red when charging and Green when fully charged.
Charge the helmet and remote simultaneously
You can also charge your remote and Matrix/Street helmet simultaneously. Put the remote in the remote holder inside your helmet. The correct position of the remote is shown inside your helmet. Plug in the charging cable into the helmet to charge your remote together with your helmet.
When the battery of the helmet is critically low and is about to shut off, before it does so the helmet will beep several times to inform you that it is about to shut off.
You can see the video below for details on how to charge:

Where to find the charging port on the remote
To get to the charging port, please rotate your remote as shown below and find the charging port underneath.